Feb 2015: AcrylicWorks 2 has been published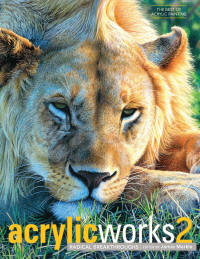 The day is finally here: AcrylicWorks 2: Radical Breakthroughs, which includes David's "Pink Sunset (Flamingo)", has been published and is available in bookstores.
David's image is among the 116 winners of North Light Books' second annual Best of Acrylic competition. Winners were selected from more than 1200 submissions from 30 countries, so David is honoured to be a part of it.
The book features acrylic breakthroughs and insights from each of the artists, in works depicting a variety of subject matter including landscape, people, still life, animals, and abstract art. Prepare to be inspired!
For more information or to order online, visit the North Light Shop page:
http://www.northlightshop.com/acrylicworks-2-radical-breakthroughs-digital?lid=SLarnbl011815