November 2014: David's work is featured in American Art Collector magazine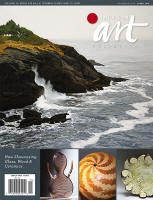 David's work has been featured in the November 2014 issue of American Art Collector magazine. The full page article includes two of David's latest pieces, as well as a discussion on his inspiration and working process.
American Art Collector is a monthly magazine specially written for collectors, galleries and painters of traditional fine art.
For more information, or to preview the latest issue, visit https://www.americanartcollector.com/.