December 2012: David's work featured in International Artist Magazine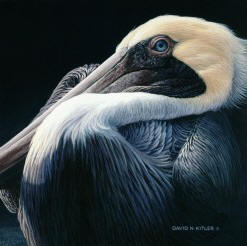 David's is honoured that his "Pelican Up Close" piece was featured in the Dec/Jan 2013 issue of International Artist Magazine. The magazine devoted a full page to the image, which was accompanied by a discussion of the inspiration for this painting, as well as of the painting process.
The image was chosen as a finalist in the magazine's "Favourite Subjects" competition. For more information on this and other competitions, visit the magazine's website at www.international-artist.com.