June 2011: Creative Catalyst Production's New Streaming Service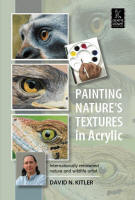 If you like learning anywhere where an internet connection is available - the coffee shop, at the airport, in your garden - then you will love Creative Catalyst Production's (CCP) new streaming service. CCP has added every video they have ever produced - including all three of David's titles - to the Streaming Library at Artclick.tv. Just visit the page of the DVD you are interested in on the CCP site, and follow the links to "Stream it at Artclick.tv". When you purchase a streaming video, you have instant access to view it any time and as often as you like for one day, one month, or six months.
Check out this new service, and let us know what you think!