April 2011: David's interview with Creative Catalyst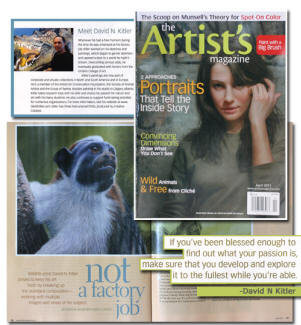 In celebration of David's article in The Artist's Magazine and the release of his latest instructional DVD, Creative Catalyst released their latest Skype interview with David. During the interview, David answers questions about the development of his techniques, as well as about his background, travels, etc.
Visit the Blog page on their site (http://ccpvideos.com) and take a listen. Hope you enjoy it!
While there, take a moment to read the other informative posts and check out the rest of the site!