September 2010: Online Feature Article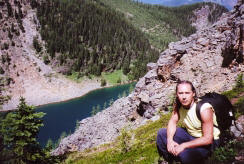 David and his work are featured in a three-part article in the Canadian Rockies Lifestyle and Tourism Guide (http://canadianrockies.pipeno.com/).
The result of an exclusive interview, the article explores David's journey as a wildlife artist and instructor. It also includes photos of some of David's favourite pieces, as well as clips from his instructional DVDs.
Have a look at it and let us know what you think. You also have the option to share it with your friends on Facebook.