March 2009: David returns from Panama
Llano Bonito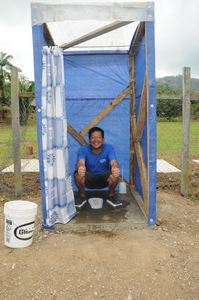 David has returned from another trip to the remote Embera village of Llano Bonito, which "hosted" the Kitlers during their Flag Expedition to Panama in 2005. This time David lead a group of 10 people who, besides delivering school and personal care supplies, spent over a week working side by side with the natives to build much needed sanitation facilities, as the village only had two outhouses to serve the 80+ people who live there.
The pour-flush water seal latrines installed make use of low cost technology, with easy and simple maintenance, which help to prevent diseases that are caused by the improper disposal of human waste. It also eliminates the chance of insect breeding or infiltration by other species - a need that became very real when a pit latrine was used by the group at another location. The surprise of having a bat flying out of the pit while one is concentrating on other affairs could not be adequately described here!
The group left extra building materials, tools, and directions, which will allow the natives to build a few more of these latrines on their own.
Parque Metropolitano
David also visited Panama City's Metropolitan Park to deliver a live trap and other supplies that were donated to help with their wildlife rehabilitation work. Upon arrival, he learned that Jessica Rosas has returned to her native Argentina, but the Park's important conservation work has been taken on by the equally dedicated Amelia Munoz Harris.
The needs in that part of the world are great and, if you can help in any way, please check out the Get Involved section of the web site or contact us. With your help and generosity we can make a real difference to the people and to wildlife conservation in that little corner of the world.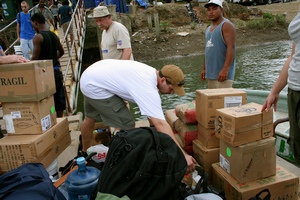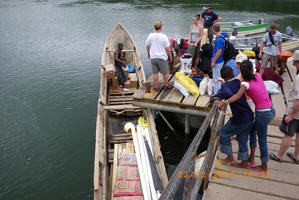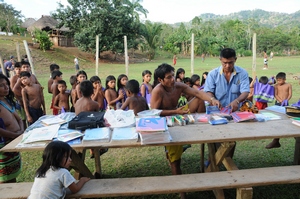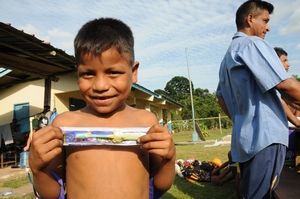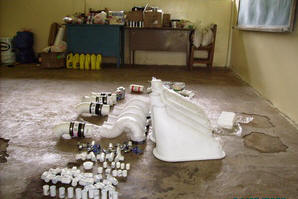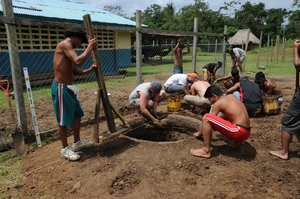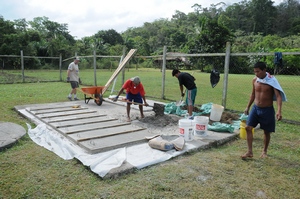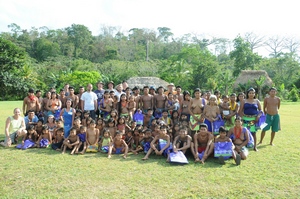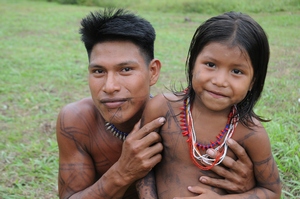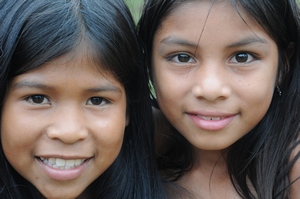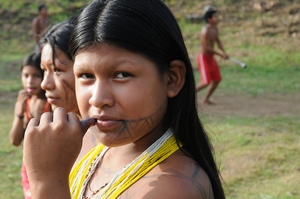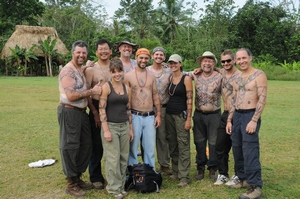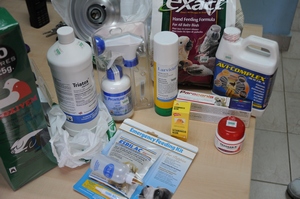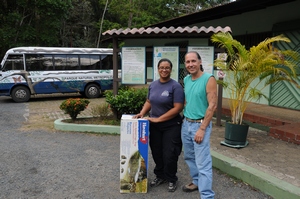 PANAMA WISH LIST
Llano Bonito Ongoing Needs
| | |
| --- | --- |
| | School supplies |
| | |
| --- | --- |
| | Personal care supplies (e.g. toothbrushes, toothpaste, soap, etc.) |
| | |
| --- | --- |
| | Fabric for parumas (traditional skirts) |
Llano Bonito Special Requests
Building materials, e.g. cement, zinc sheets, hammer, hand saw, sand, beam, etc.
These will be used to build a stable structure that will serve as church and community meeting place, and/or to build better toilet facilities in the village.
Metropolitan Park
| | |
| --- | --- |
| | Snake handling equipment |
| | |
| --- | --- |
| | Kennels of various sizes |
| | |
| --- | --- |
| | Material for animal enclosures (e.g. wire mesh) |
| | |
| --- | --- |
| | Tracking collars |
About AFC Flag Expeditions

The AFC Flag Expeditions Program is a unique program established and operated by the Artists for Conservation Foundation. The Program makes possible the field study and artistic rendering of endangered species and habitats deserving of greater public attention, with a strong emphasis on the study of unique, threatened habitats, and rare or endangered species in remote parts of the world. AFC Signature Members can apply for support and the privilege of carrying the flag of this exclusive group of distinguished artists on their journey.
To read more about the AFC Flag Expedition Program and David's AFC Flag Expedition to Panama (journal, photos, etc.)
visit www.artistsforconservation.org/programs/flag-expeditions.