June 2006: David's paintings included in Arts for the Parks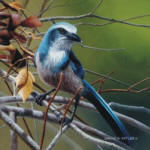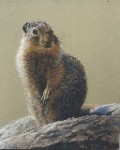 The "Arts for the Parks" competition was created in 1986 by the National Park Academy of the Arts. The program is designed to celebrate representational artists, to enhance public awareness of the National Parks, and to contribute to programs benefiting the National Park System.
It is an annual competition that honors artists who have best captured the spirit of the National Park System.
Three of David's paintings have been included in the "Mini 100 Contest Show & Sale", and will be on display at the Lodge until the awards banquet on September 16.